Now Taking Easter Orders!!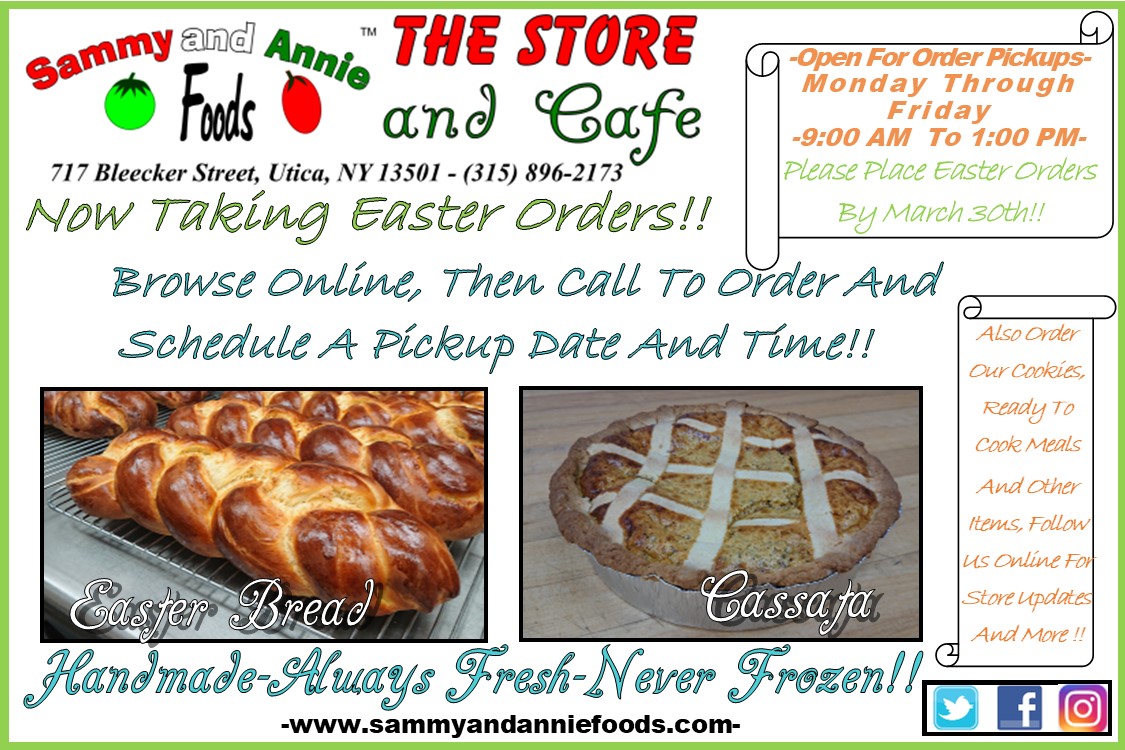 Call (315) 896-2173, To Place Pickup Orders, By Thursday, March 30th!!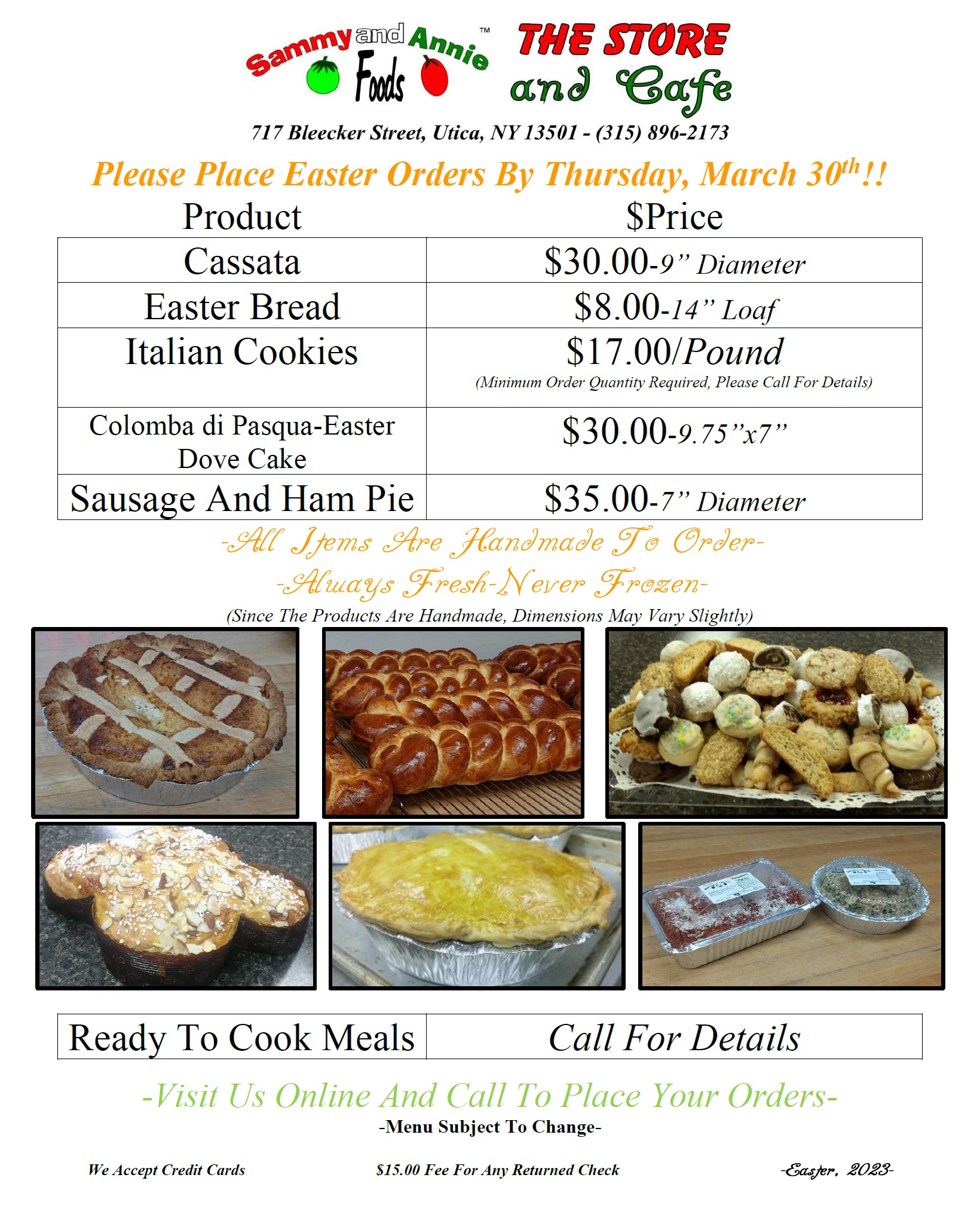 Our Updated Winter Menu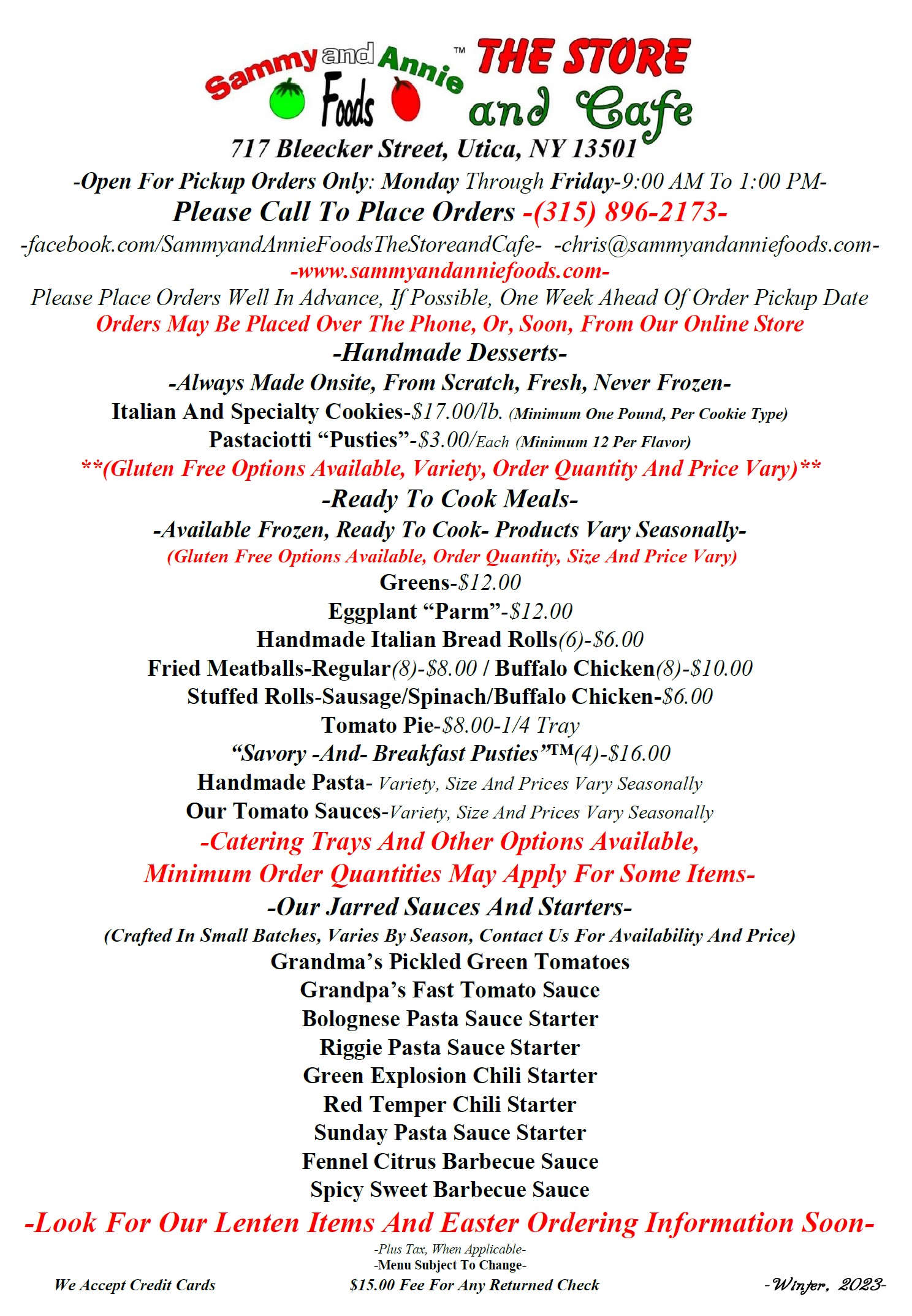 Pickup Hours:
Monday -Through- Friday
From 9:00 AM To 1:00 PM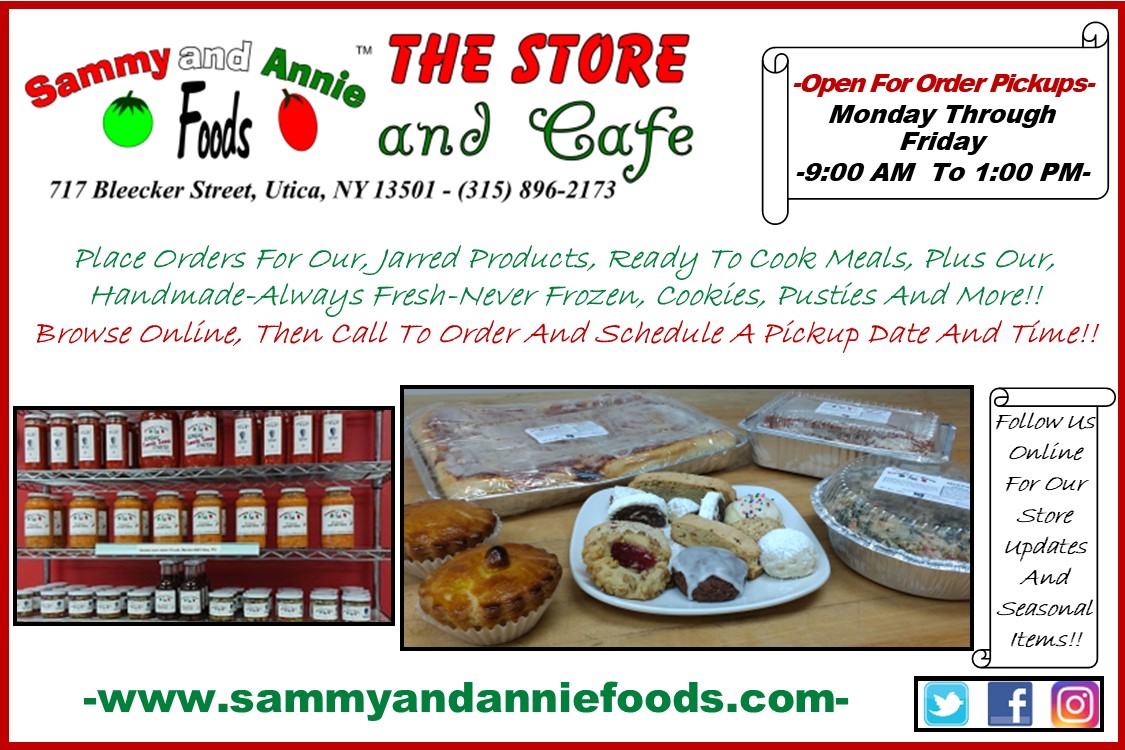 -Store Policy-
-Wearing a mask is optional, please walk up to the door and knock. Please wait for the door to be unlocked. Next enter and proceed to the order pickup area. Please follow all social distancing and safety guidelines, thank you.-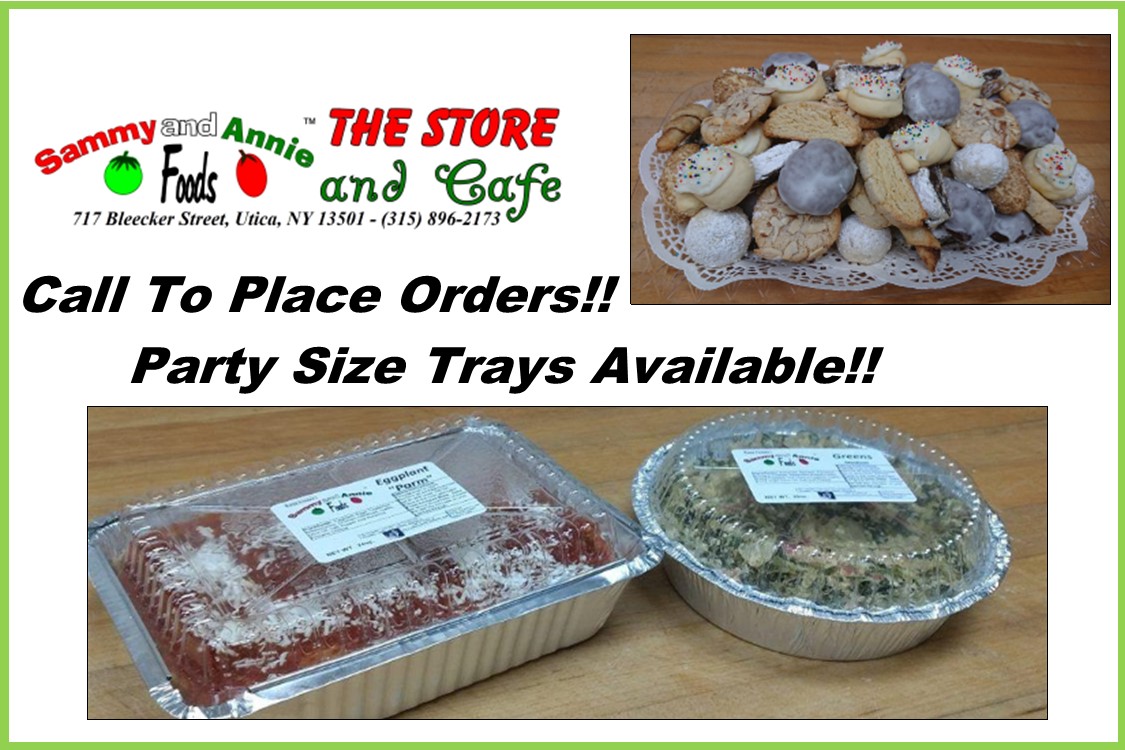 15th Anniversary!!
Sammy and Annie Foods Was Created Over 15 Years Ago, On 10/24/2007!!
Thank You Very Much To Everyone Who Has, Been A Part Of, And/Or, Supported Us As Customers Since The Beginning!! We Truly Appreciate It And Look Forward To Many More Years To Come!!
Sammy and Annie Foods' Inspiration And Namesake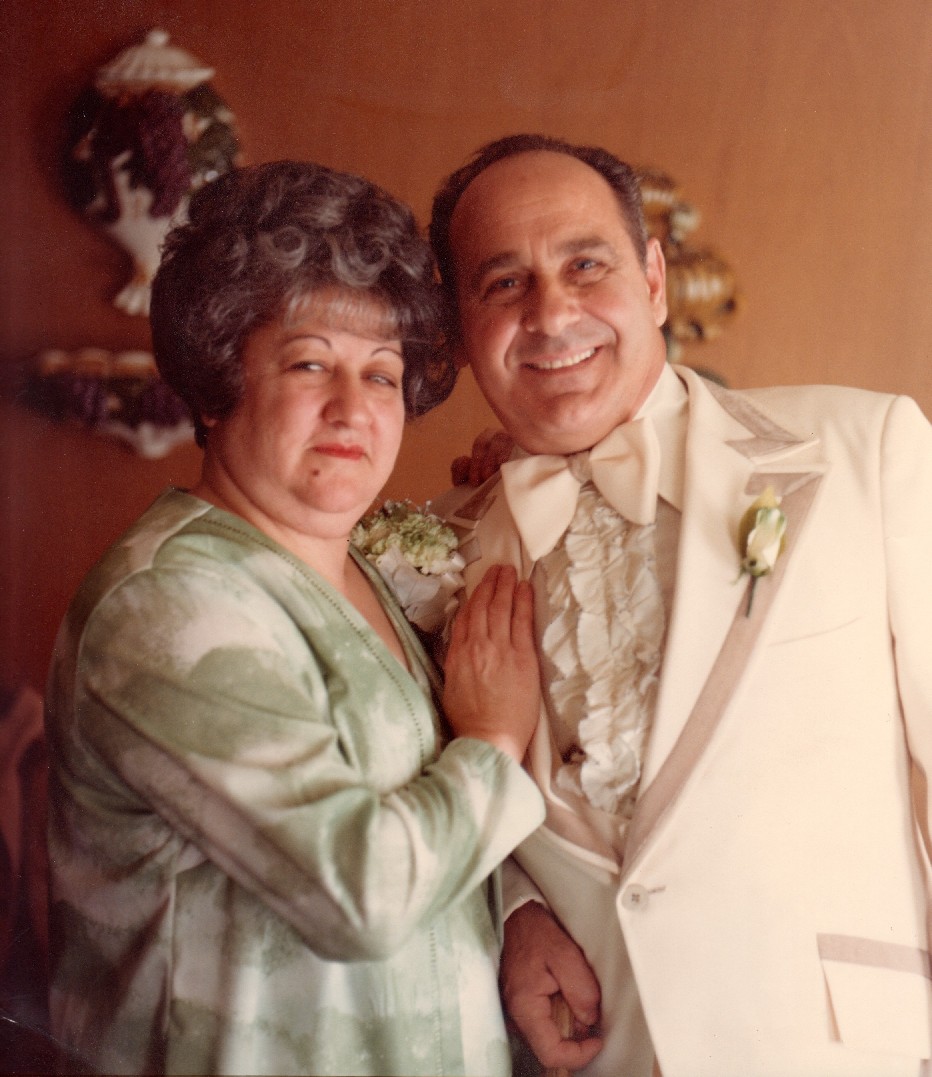 _________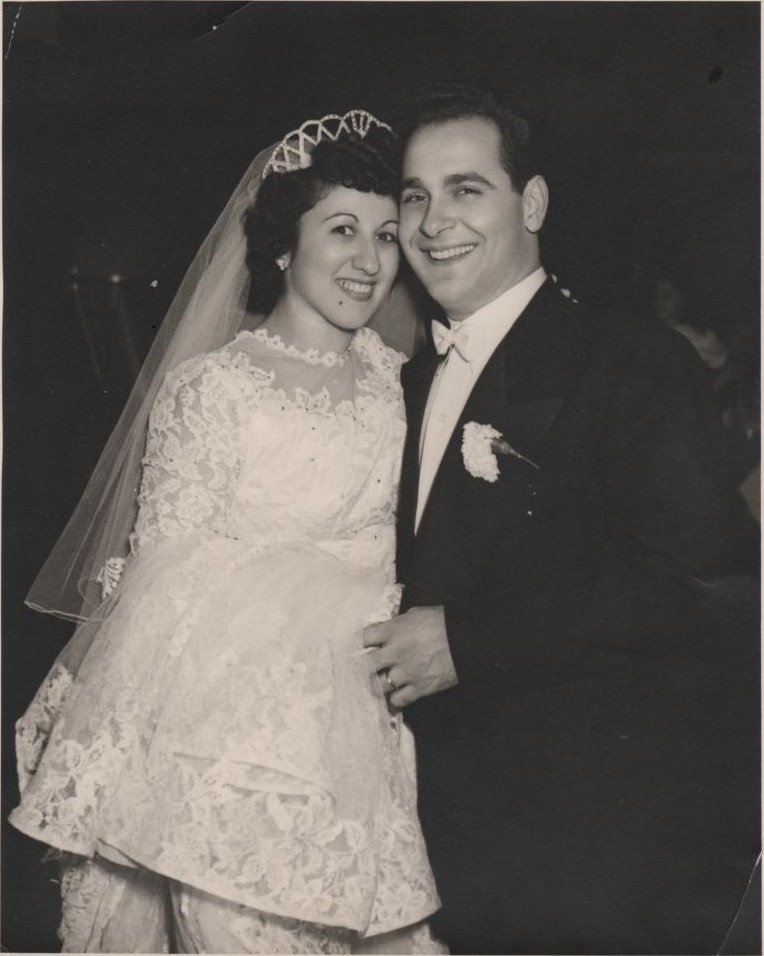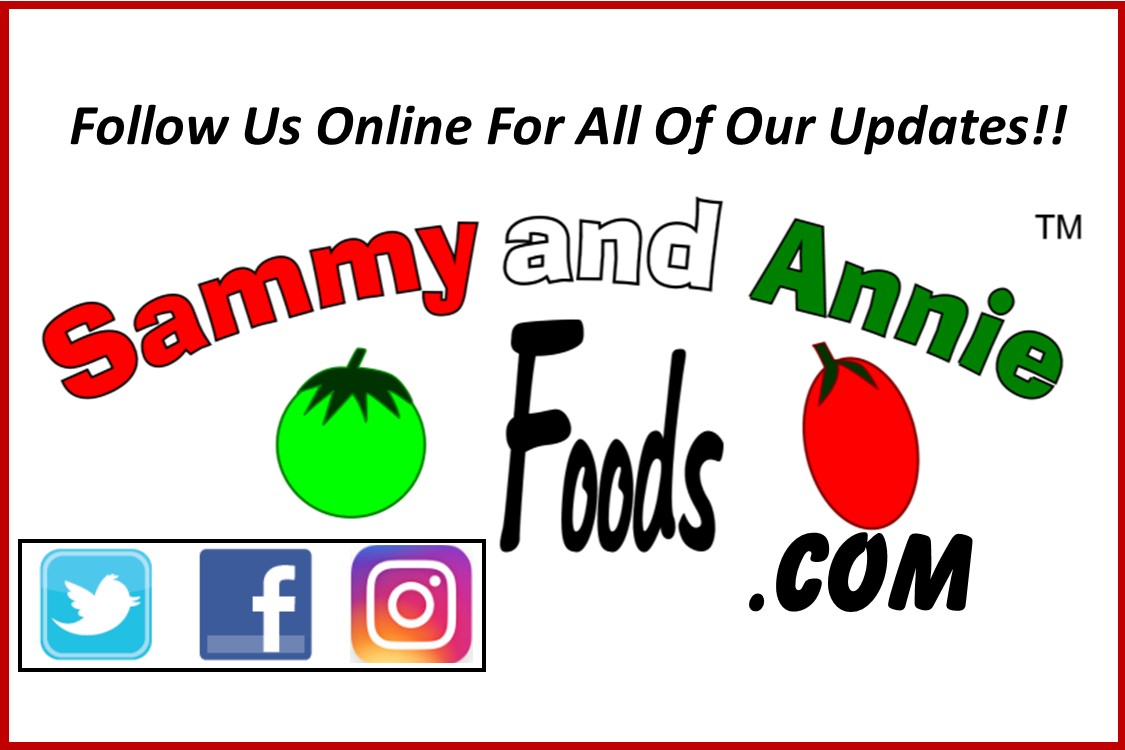 Monday -Through- Friday
From 9:00 AM To 1:00 PM
For Future Parties Or Events:
Please Ask About Our Tray Options
Like Us On Facebook, Sammy and Annie Foods
&

Purchase All Products Direct From Sammy and Annie Foods Via Phone, e-mail or Online Ordering
Or By Visiting Us At Our Store, 717 Bleecker Street, Utica, NY 13501
For More Information, and Questions about Placing Orders and to Send your Original or Favorite Recipes Using our Products, Contact Me or by e-mail at: chris@sammyandanniefoods.com