Happy Healthy, Safe And Blessed New Year 2022-
Thank You Very Much For The Tremendous And Continued Support In 2021 And Especially This Christmas Season!! It Is Greatly Appreciated Beyond Words!! We Look Forward To A Return To Regular Hours In The Near Future!! Hoping For Many More Years In Business, Take Care, See You Soon!!
Please Call, (315) 896-2173, To Place Orders!!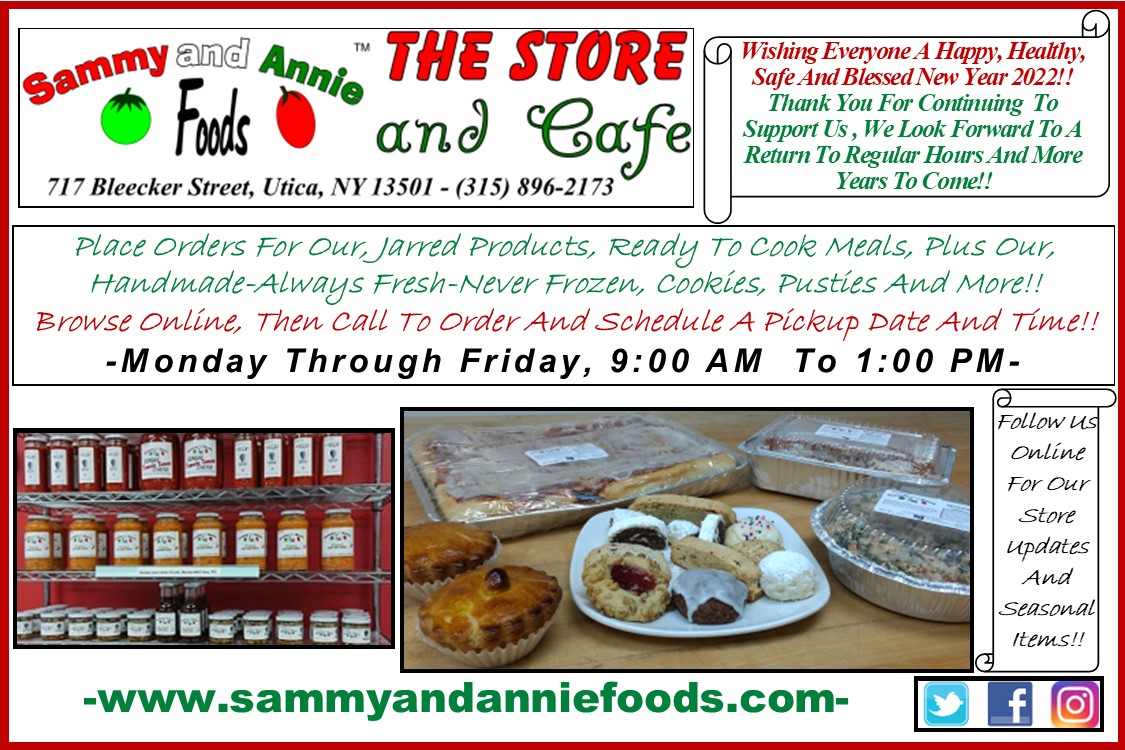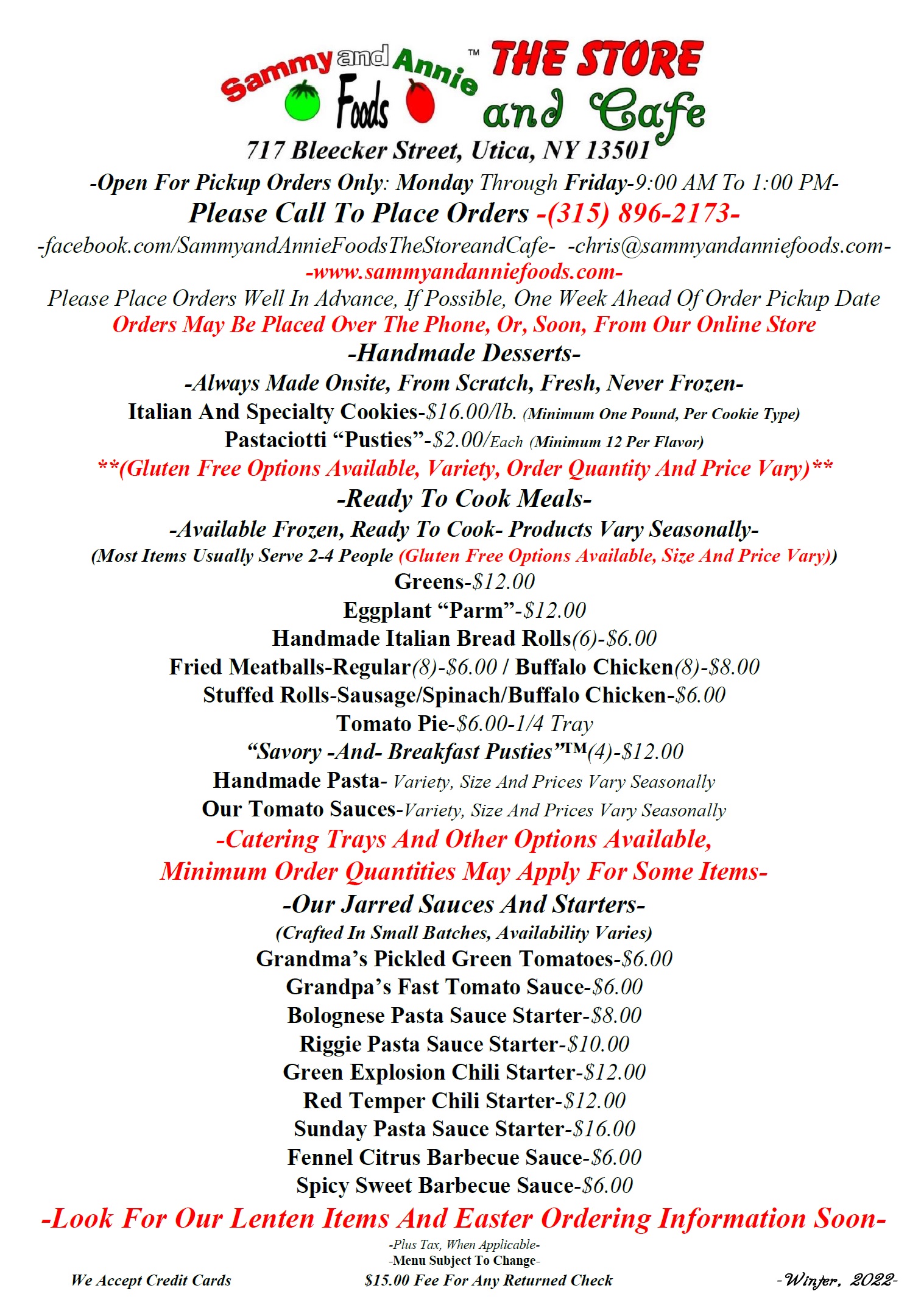 Scheduled Pickup Hours:
Monday -Through- Friday
From 9:00 AM To 1:00 PM
-Store Policy-
-While wearing a mask, please walk up to the door and knock. Please wait for the door to be unlocked. Next enter and proceed to the order pickup area. Please keep your mask on at all times and follow all social distancing and safety guidelines, thank you.-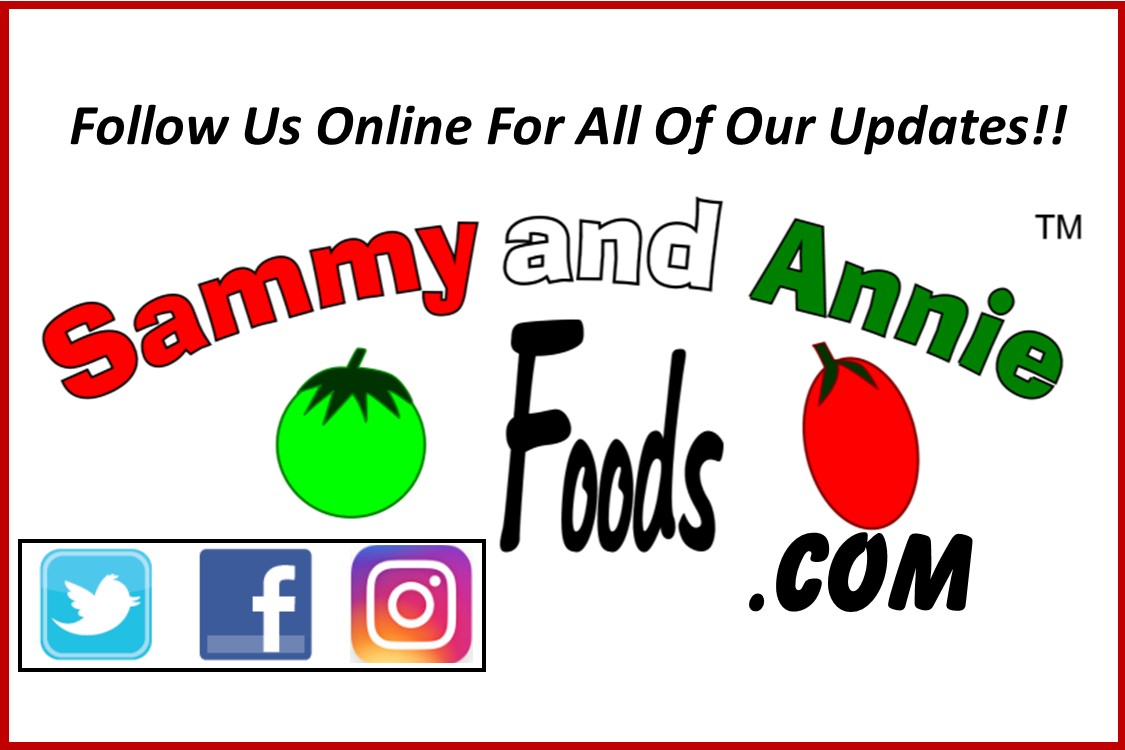 Monday -Through- Friday
From 9:00 AM To 1:00 PM
For Future Parties Or Events:
Please Ask About Our Tray Options
Like Us On Facebook, Sammy and Annie Foods
&

Purchase All Products Direct From Sammy and Annie Foods Via Phone, e-mail or Online Ordering
Or By Visiting Us At Our Store, 717 Bleecker Street, Utica, NY 13501
For More Information, and Questions about Placing Orders and to Send your Original or Favorite Recipes Using our Products, Contact Me or by e-mail at: chris@sammyandanniefoods.com